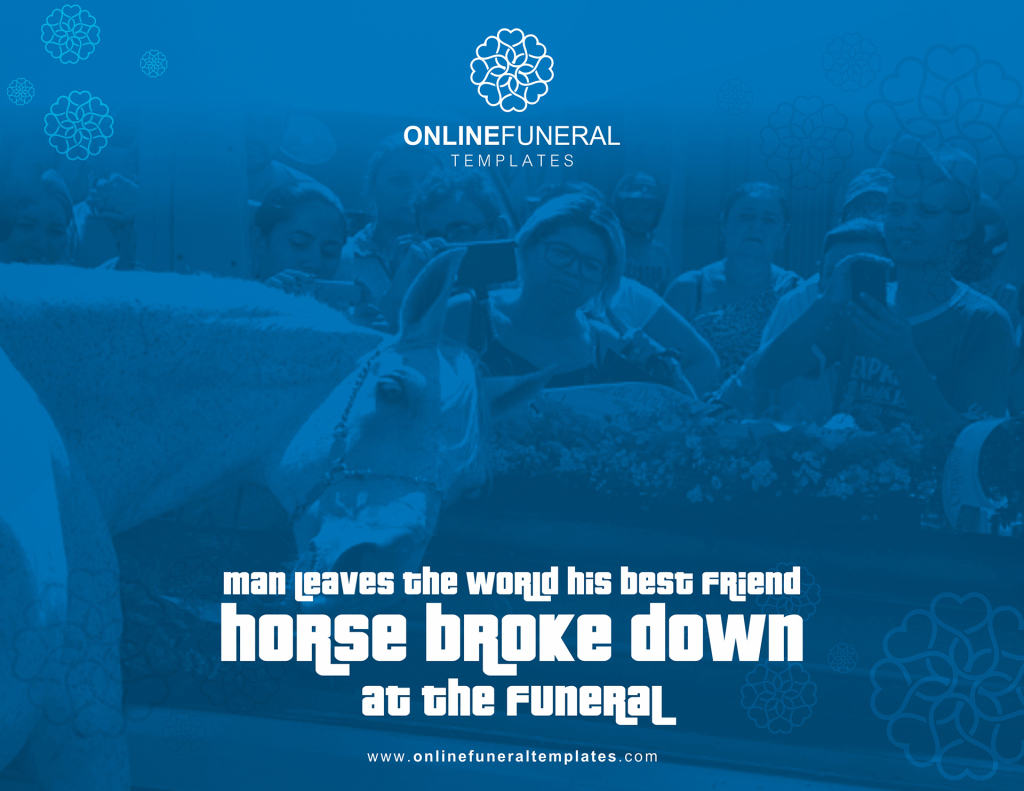 Although everybody knows the strong connection human beings feel among themselves, but we often ignore the amount of love and affection animals shows to us. Whenever the time comes, our pets, may it be a dog, horse or something else shows us full love and devotion which is really missing in human beings. In all forms and means, our pets provide us unconditional love, the love we can never have from any other human being. Today, to give value and respect to such love, we are providing a true story of love and devotion at Online funeral template magazine.
The story is about a cowboy, Wagner Lima originating from Paraguayan, who died due to a road accident on the 1st Jan 2017 in Brazil. Everyone who ever loved or known Mr Lima knew the special bond he and his loveable horse Sereno share among them.
As per the information, Mr Lima and Sereno been some of the closest friends from past many years. And their beloved friendship was not hidden from anyone. At the death of his brother, Wando knew that the horse deserves to be in the funeral alongside all the loved ones of Wagner.
When asked about the love Sereno share for Wagner, His brother said, "The horse was my brother's life. He loved him dearly. At the time of  Wagner's funeral, it seems that the horse knew everything and wanted to pay his last goodbye.
On the sad demise of his brother, Wando directed a memorable march to the final resting place (at City of Caizerias, Brazil) What made everyone wonder is that Sereno marched with them, and almost no-one from the Wagner relation ever get the idea about the reaction of Sereno when he gets close enough to Wagner's casket to point out his scent.
Now, Wando says that he will take the full responsibility of his brother's most lovable friend, Sereno.
Know the true story to see how the horse bid the last good-bye to his friend in the video. Watch out the pure tear-jerking moment.
Click here to watch the whole video